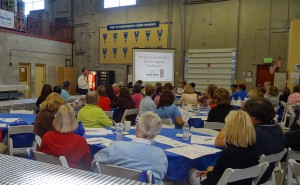 People all around us are struggling with hunger in silence. Many people feel isolated and alone, when actually, many of their neighbors are going through the same issues that they are. With 1 in every 9 Nevadans facing hunger every day, people you see every day are fighting this fight.
Did you know?
That one in five of Nevada's children don't know where their next meal is coming from.
The Food Bank helps an average of 106,000 people each month.
More than 30% of the food we distribute is actually fresh produce.
About 12,000 people are helped every month through our Mobile Harvest program.
Read more from our 2014 Hunger in America Study findings.
For more information, read the Nevada Poverty Report 2015.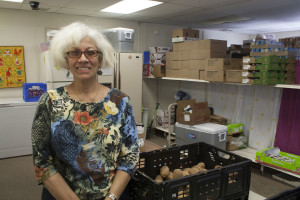 Your support helps people like Mervat. Mervat is a senior and with her husband, they survive on an income of $15,000 per year. With their monthly expenses, it just isn't enough to make ends meet. Her husband was an engineer and his company closed down. After they moved here to start over, he was diagnosed with Parkinson's disease and is now not able to work. Mervat is so very thankful for the food that she receives at the pantry.