Update: People's Choice Winner
Voting has now ended for the 2017 CANstruction Reno People's Choice award.  Congratulations to the team from Kendyl Depoali Middle School!

The 14th Annual CANstruction Reno event, benefiting the Food Bank, is taking place in Center Court at Meadowood Mall this week. The event kicks off on Wednesday, March 1 with a 12-hour build day, during which teams will construct their canned food masterpieces. The next evening, teams will gather at Meadowood Mall for an awards ceremony, where the winners of several categories, selected by a panel of judges, will be announced.  But one very important and highly sought award will be up to YOU – the People's Choice Award will be presented to the team with the most votes cast during the week-long voting campaign.
Every vote costs $1, with all proceeds from voting benefiting the Food Bank of Northern Nevada.  Voters will also be entered into a raffle drawing for some great prizes from Meadowood Mall retailers.
VOTE. FIGHT HUNGER.
$1 = 1 VOTE = 3 MEALS
CAST YOUR VOTE TODAY!

Check out this years masterful entries, then cast your vote at the bottom of the page.
TEAM 1: Guidenby, inc | pac-can
Inky, Blinky and Clyde try to catch Pac-Man as he munches through the pac-dots as fast as he can. Released in 1980, Pac-Man became one of the highest-grossing video games of all time. In a tribute to the original, "Pac-Can" fights hunger one bite at a time as he speeds away from the ghosts. Pac-Can gets his color from cans of sliced peaches. Inky is made of Mexican style cheese sauce, Blinky is made of olives, and Clyde is created using mandarin orange segments. They all float through a black background of refried beans. Other staples that support our structure in the background include sliced potatoes and chicken broth. Pac-Can and his friends will chase each other until the end of the weekend, when they will continue their fight against hunger for the Food Bank of Northern Nevada.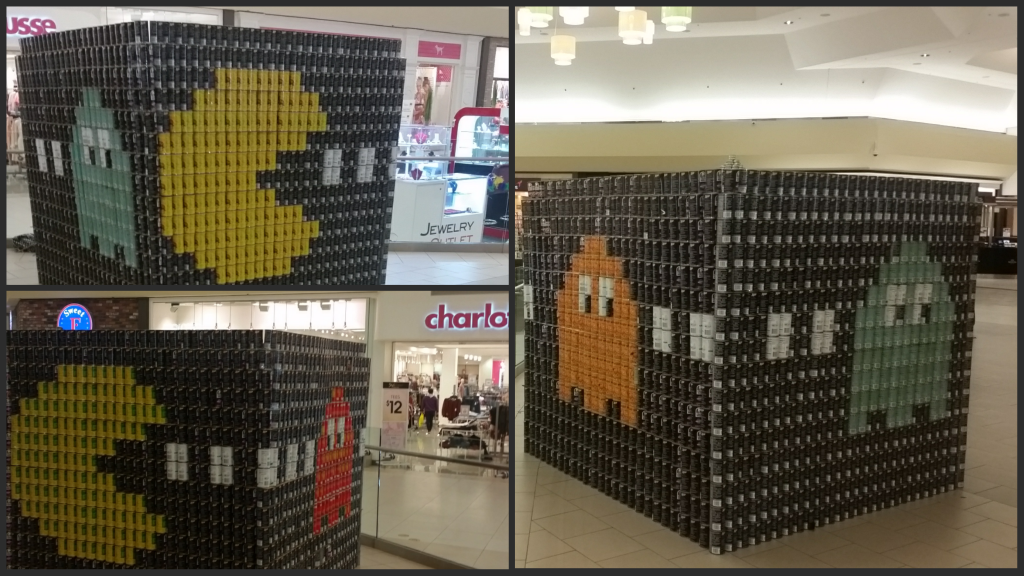 TEAM 2: customink | Outfoxing Hunger in Our Community
Inkers have gone from den to den to create this sly guy! Using the energizing red labels on olive cans, this fox is sure to be seen! Although foxes are known to be small, this creation is big enough to outfox hunger in our community. The cans were specifically chosen for their vibrant and lively colors, while also keeping into consideration that they can all be used for a nice, warm pot of chili!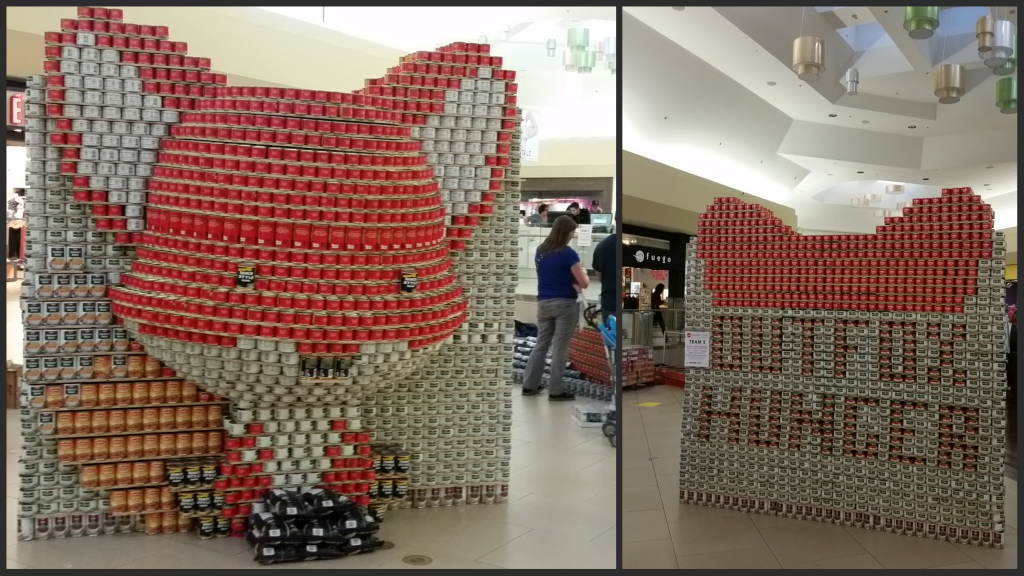 TEAM 3: Kendyl Depoali Middle School | Let's Open the Door to Homes without Hunger
Home is where the heart is. The students of Kendyl Depoali Middle School open their hearts by opening the door to end hunger. They built a house made of heart and soul with a cheerful yard that includes a sustainable garden for a healthy balanced meal. The students are bidding for your help with laying the framework for a solid foundation to ending hunger in Northern Nevada. Together, let's open the door to homes without hunger. "CAN" we do it? Yes, we "CAN!"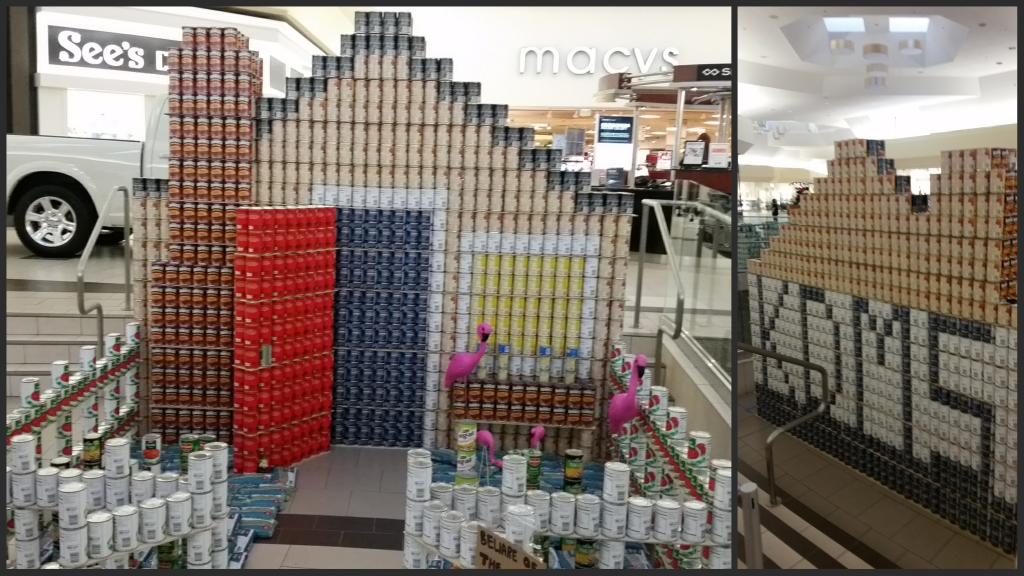 TEAM 4: Clark/Sullivan Construction & MBA Architecture + Interior Design | Peace of Mind
For many in our community, peace of mind comes from knowing that you can feed your family at the end of the day and that you have the support and resources to do so. Our team is dedicated to helping spread that feeling of peace throughout our community by supporting the Food Bank of Northern Nevada and working towards hunger-free homes for all.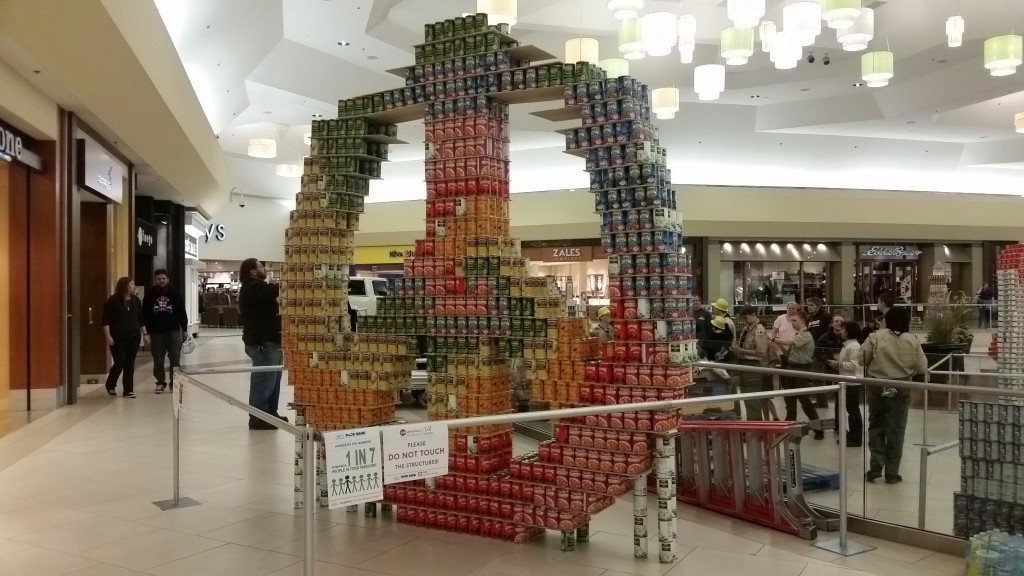 TEAM 5: Harrah's Reno | Most Important Meal of the Day
We have created the most important meal of the day. By eliminating hunger, we EGGspect that everyone would get to eat breakfast. We are BACON for the day, when nobody goes hungry. This would be an EGGcelent outcome. We designed are skillet with proteins that will give you strength for the rest of the day.   Our creation is a great EGGample of what everyone needs to face their day ahead.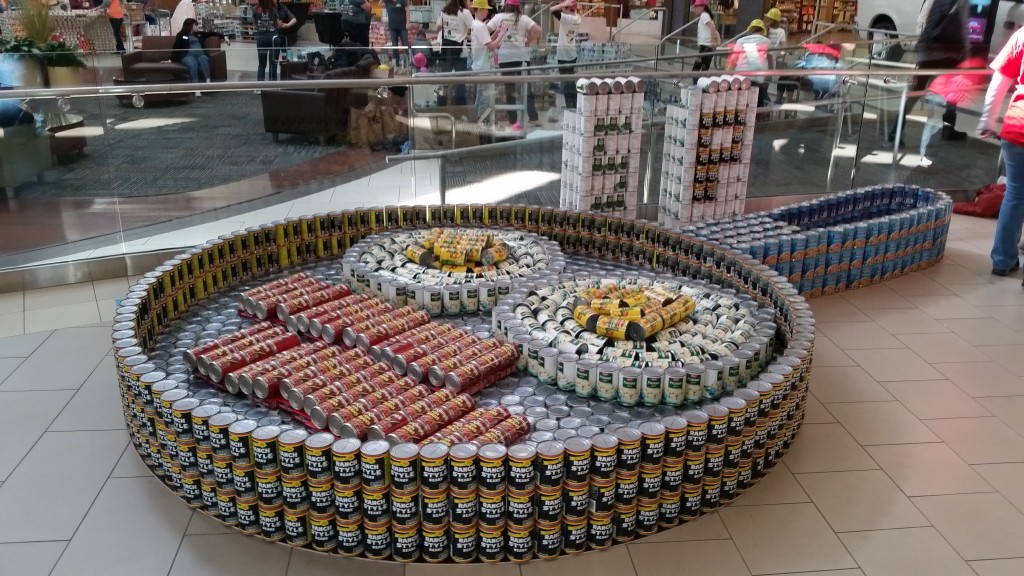 TEAM 6: Thrive Market | CAN You See It?
By making healthy living easy and affordable for all AmeriCAN families, Thrive Market is shedding a light on new healthy food options. #ThriveOn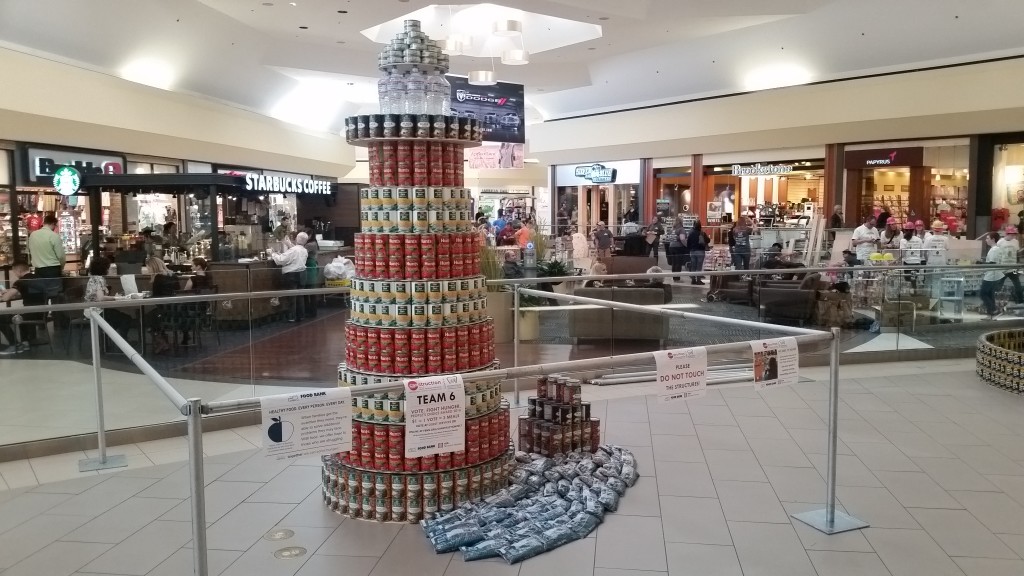 TEAM 7: Cub Scout Pack 46/Aradagh Group | Up a Creek without a…
Our scene is a classic past time enjoyed by Scouts of all ages, but it seems that we forgot something. The canoe is constructed out of Hunt's Diced Tomato cans (made right here in Reno) and picked for their bright red label that really pops against the blue of Bush's canned black, pinto, and kidney beans. The yellow seats are made from Del Monte Pears.  We have a multitude of cans picked for their varying hues to provide striking detail in our landscape. Del Monte spinach and Green Giant sweet peas provide the detail in the mountains. Bumble Bee clam chowder forms the sky with small puffs of Winco Golden Sweet corn. Nalley Cheese chili is the inviting beach in the distance, but will we ever get there?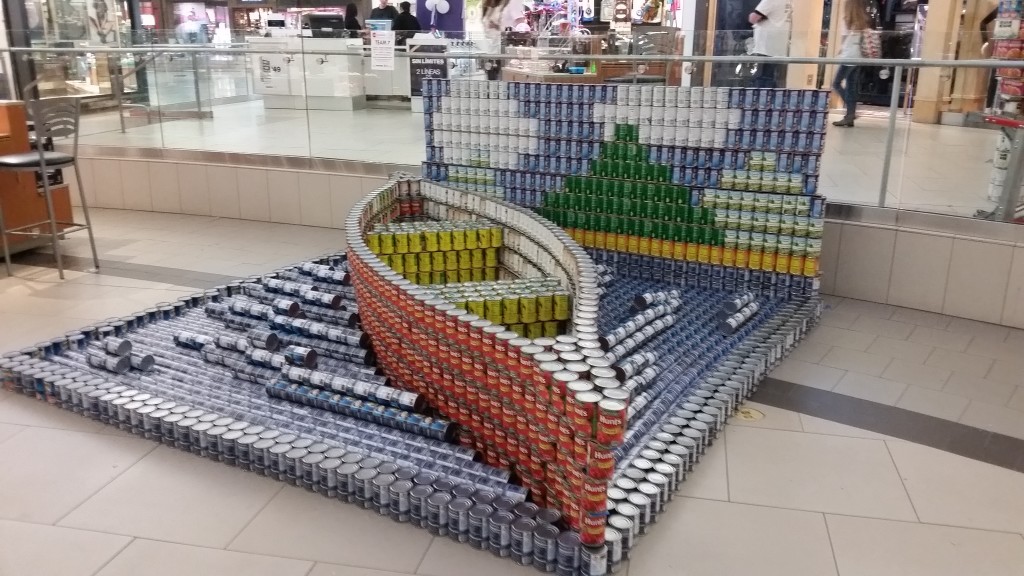 TEAM 8: Food Bank of Northern Nevada | Delivering Hope
The Food Bank of Northern Nevada trucks can be seen around town picking up donations, delivering food to partner agencies and operating direct service programs like Mobile Harvest, which provides fresh fruits and vegetables to families who need them.   The trucks mean different things to different people.  Some see them and remember that they were meaning to donate  or schedule a volunteer session for themselves.  Some are reminded that hunger is a serious issue in our community all throughout the year.  For many families, the Food Bank truck brings the food that helps them breathe a little easier and know that for that period in time, they will receive the help they need to make ends meet.  They will receive the fresh foods that they need for their family and the hope that they need for their heart to get through a difficult time.  On behalf of those families we say Thank You for all you do to keep these trucks on the road and full of the nutritious food needed to give these families hope.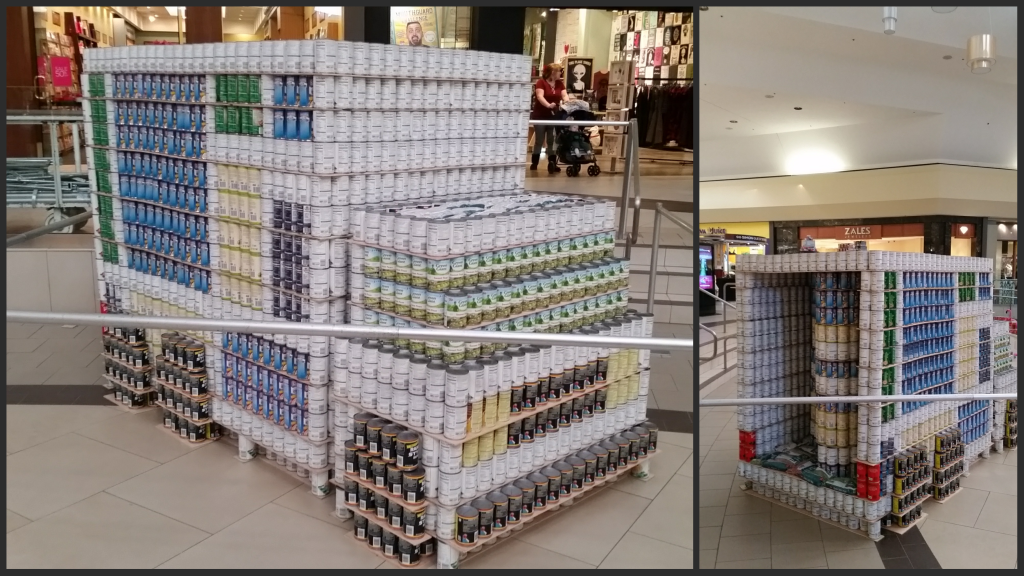 TEAM 9: Boy Scouts of America Troop 88 | The American Flag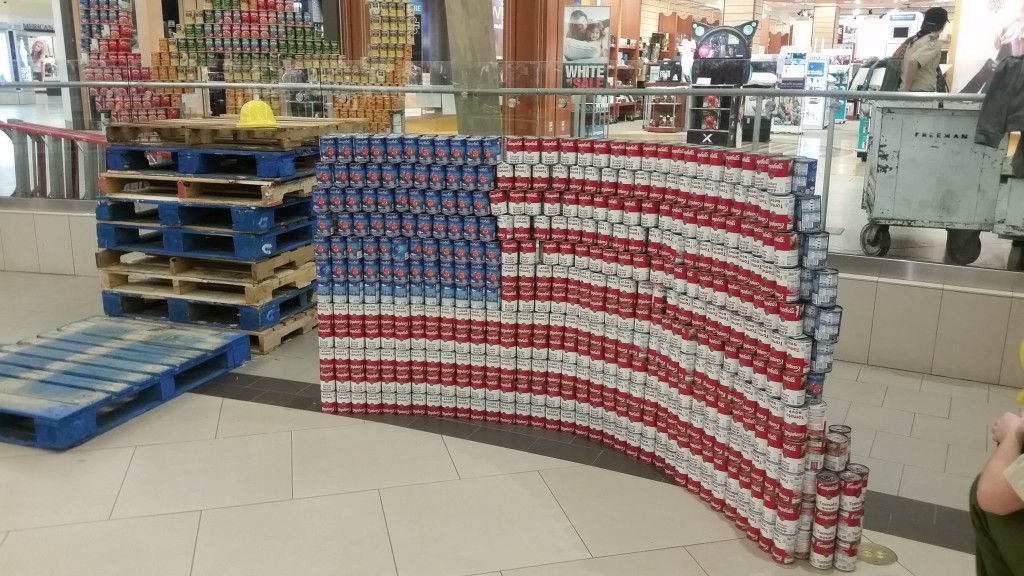 ---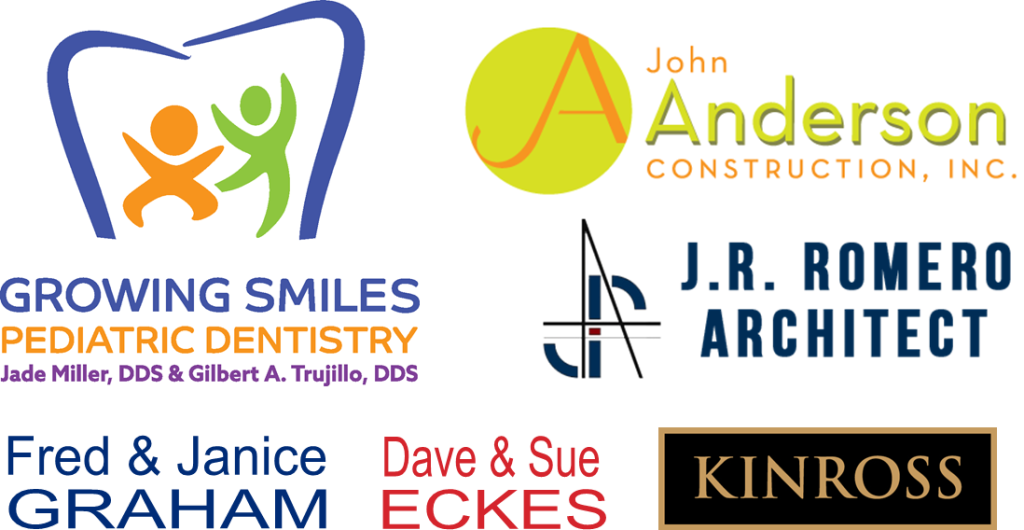 CANstruction is organized by American Institute of Architects of Northern Nevada and made possible by presenting sponsor Growing Smiles Pediatric Dentistry, Jade Miller, DDS & Gilbert A. Trujillo, DDS.  Additional CANstruction sponsors include John Anderson Construction, J.R. Romero Architect, Fred & Janice Graham, Dave & Sue Eckes, and Kinross Gold.  CANstruction is also supported by Meadowood Mall, Alice 96.5, Connie Wray, Winco, Freeman, Cooks Photography, Digiprint, Nevada Blue, Silver and Blue Outfitters, and KTVN Channel 2.