Canstruction Kick Off
thursday, November 7 | 5pm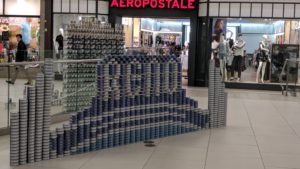 It's the time to sign up your CANstruction team.  The event is March 11-14, 2020 and this is your chance to have your team build a winning structure out of canned food.  If you have always wanted to be part of this great yearly event located at Meadowood Mall but you aren't sure what is involved, join us for the CANstruction Kick-off event on Thursday, November 7 at 5 pm at H+K Architects, 5485 Reno Corporate Drive, Reno, NV 89511. Call for Entries Entry Form
Headlock on Hunger
Saturday, November 23 | 7pm
Reed High School
135o Baring Blvd | Sparks, NV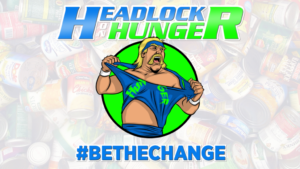 Wrestling and hunger fighting unite in the amazing Headlock on Hunger Event!  All Pro Wrestling and the Food Bank of Northern Nevada are teaming up to put a headlock on child hunger in the Truckee Meadows. Join us for a special night of family-friendly, professional wrestling action. There will be a raffle for the adults, as well as face painting for the children. Tickets for this event are only $5 with all the proceeds being donated to FBNN. Tickets are limited and will go fast, so you'll want to get yours soon!
pIE iT fORWARD bake sale
Sunday, November 24 | 10am-8pm
Peppermill Resort Spa Casino | Hotel Lobby Next to the Bell Desk
2707 s virginia street | Reno, NV
The Peppermill Resort Spa Casino is again ready to save you some time in your Thanksgiving prep and do the baking for you.  With the Pie It Forward Bake Sale, you can drop by the Peppermill lobby and get a fresh, baked in-house pumpkin pie for only $5!
100% of the money from pumpkiin pie sales comes directly to the Food Bank of Northern Nevada to help us provide nutritious meals to families facing hunger in our area.  That means that every pie you purchase helps us to provide 15 meals to the community!
Questions?
Contact Leah St. Marie (331-3663 x156), Events & Food Drives Coordinator.