Last year, the staff at the Food Bank of Northern Nevada challenged our community to help us raise 45,000 meals for neighbors in need in just 5 days, from Black Friday to #GivingTuesday.  Then, we were wowed as you not only met but far exceeded our goal and donated more than 63,000 meals. This year, we're asking again.  We've set a new, even more ambitious goal of 90,000 meals donated by #GivingTuesday on November 29.  As a longtime supporter of the Food Bank of Northern Nevada, SCHEELS is proud to be leading a group of dedicated donors in matching the first 45,000 meals raised between now and #GivingTuesday.  That means your generous gifts will have double the impact this week, with every dollar providing 6 meals this holiday season for hungry children, seniors, and families in our community.  
Below, Jeri, a Scheels employee and friend of the Food Bank, shares her story about discovering her passion for the fight against hunger and why she hopes you'll join her, and the rest of the Scheels team, in brightening someone's holiday season this year.
My name is Jeri, and I have two little boys: Jackson is 4 and Porter is 1.
When I lived in Minnesota, I had a Store Leader at Scheels who made it a requirement for us to work at a food shelf in New Hope on a bi-weekly basis. I was the associate that was in charge or rounding up who needed to go, and I was also able to participate every single time.
I remember two things about this experience. First, I was able to get to know some of my co-workers that I didn't otherwise have any interaction with at work. Second, I didn't realize how many people in America were hungry.
Fast forward to 2013 – 6 years later – and I am living in Reno, NV with a husband and almost 1-year-old son, Jackson. I decided to take a tour of the Food Bank of Northern Nevada's facility with some of my managers. It was then that I heard the statistic, "One in four kids in northern Nevada is hungry."
WHAT?!
My eyes instantly welled up. I thought of Jackson immediately. I saw four little Jackson's all in a row, and one of them was hungry. How can this be? How can so many little kids in my community wake up in the morning and NOT KNOW where their next meal is going to come from? And WHY is it so much higher than the national average, which is 1 in 6 kids?
Here we are in 2016, 3 years later and that statistic is still the same. I now have two little boys. When we drop them off at daycare, I often wonder which one of their friends is hungry. It's not a "What if someone is?"  It's a "Who is it?" And also, it's a "How can I help them?"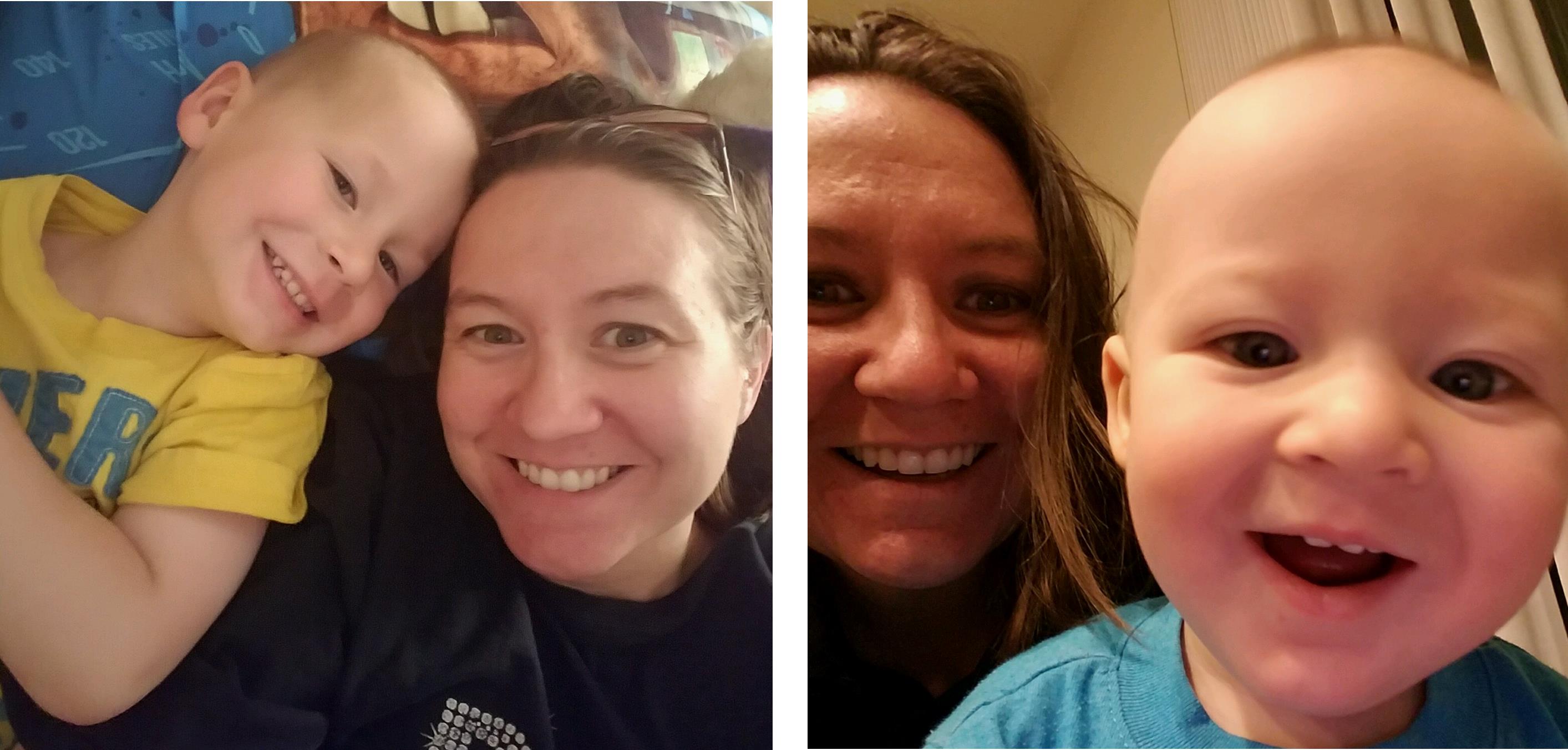 I grew up on a farm in a very small town in South Dakota. I am extremely naive to the big-bad world. When someone died, we would make a hotdish and drop it off at their loved one's homes. I remember when my Grandpa passed away, my grandma had food in her deep freeze for weeks after his funeral. Food is such a comfort for people.
When we celebrate the holidays, we tend to gather around large feasts! My mom had a tradition of getting a prime rib (once a year!) and making it on Christmas Eve with twice baked potatoes and fried carrots (the BEST WAY to eat carrots). Food can create memories and start traditions for people.
When I ask my kids what they want for breakfast, they usually ask for candy. After we discuss why we can't have candy for breakfast, they usually pick toast with peanut butter or a pop tart. Food is a fundamental need for people.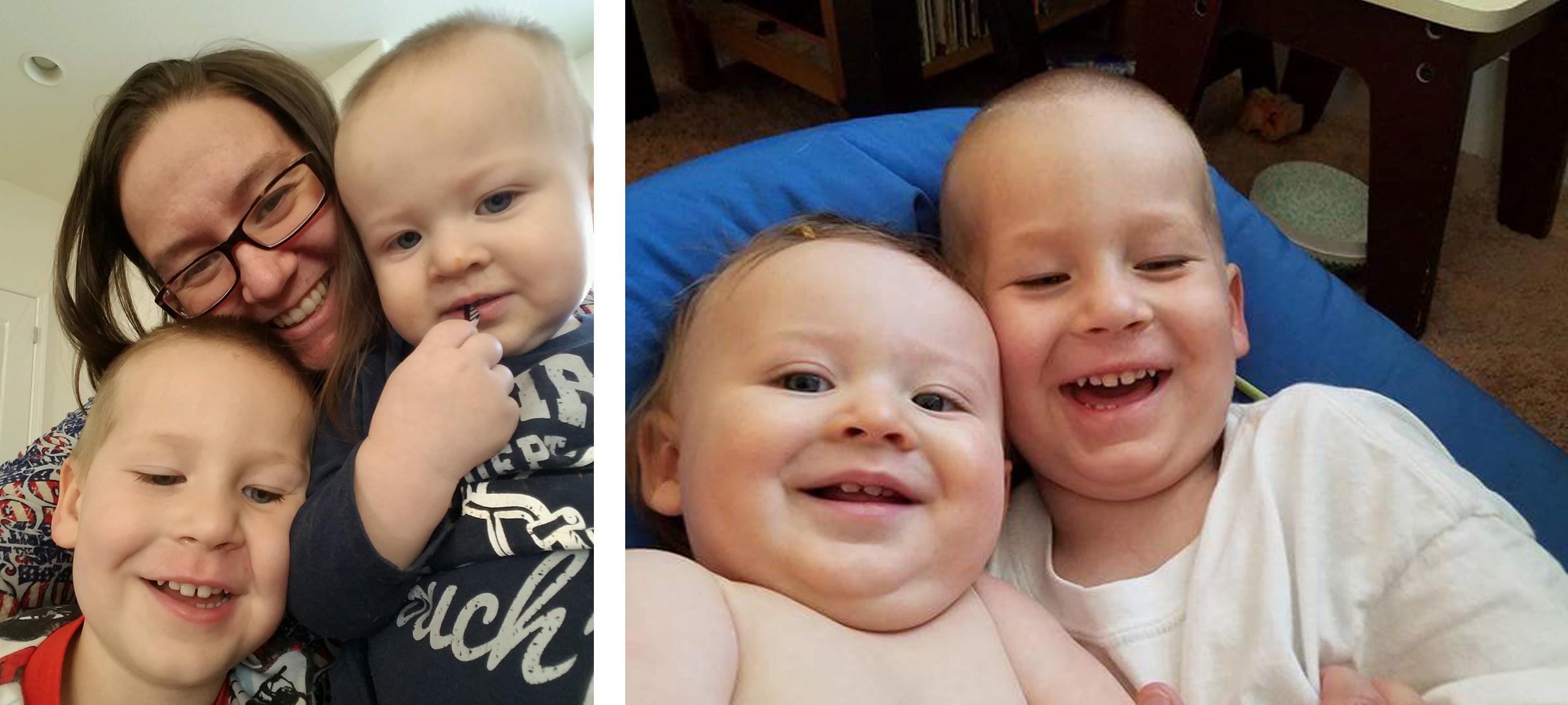 This holiday season, I hope that you will take a minute to enjoy your meals with your children, and be so very thankful that you know where their next meal is coming from. And maybe, if you know someone in need, your dinner table has room for a couple extra bodies to join you and your family. Give comfort. Create memories. And help fix this statistic — one child at a time.
---
Ready to get involved?  Help us meet our #GivingTuesday goal of raising 90,000 meals by midnight November 29.  Donate today, and your gift will be doubled, thanks to a generous gift by a group of donors led by our friends at Scheels.
SCHEELS is an employee-owned, privately held business that owes its consistent success to its empowered associates, leaders and partners who think and make decisions for their individual stores and the entire company. Scheels is dedicated to supporting the communities in which they live by being an active member within the community through everyday leadership, and associates are challenged to make that same commitment.